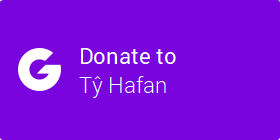 virtual ride to the rugby for tŷ hafan
320 miles – 20 days – Cardiff to Paris (virtually)
1 – 20 March 2021
Your ride, your way – just complete the mileage in time for France v Wales in the 6 Nations
This March, a group of 50 riders were due to embark on an epic challenge, cycling from Cardiff to Paris over 4 days to Ride to the Rugby ready to watch Wales take on France in the 6 Nations.

Due to the coronavirus pandemic and current travel restrictions in place, the challenge has been postponed to later in the year, but that means we have the opportunity to put on a brand new virtual event to coincide with the rugby and allow riders of all levels and experience to take part in this ambitious adventure!
We want you to jump on your bike (indoors or outdoors – that's completely up to you) and complete 320 miles, the distance we would have been covering to Paris, in time for the match on March 20th. You can complete all the miles yourself, or split them out over your family, friends or colleagues. You can complete them in the 20 days of March before the match or over a shorter period – it's your ride, your way!
Sign up is free we just ask that each rider aims to raise a minimum of £15 in sponsorship for Tŷ Hafan, and in exchange for completing the mileage and raising funds you will receive an exclusive, branded Tŷ Hafan sporting neckerchief.
Creating a JustGiving page is a great way to fundraise and share your progress with the people you know. Click here to set up your own Virtual Ride to the Rugby JustGiving page. 
Help us over the finish line as we make our hospice fit for the future
Over the last year we have embarked on an ambitious but essential refurbishment project to make our hospice fit for the future. With the help of our amazing supporters, we have raised over 80% of our fundraising target and we have been able to refurbish a large part of the hospice already, including the bedrooms, family living room and new therapy room. But there's still more to do and that's why we need your help.
We've raised most of the money we need but are short by £170,000 and desperately need your support to for this final push. Your fundraising, however large or small, will help us over this finish line and will make Tŷ Hafan truly a hospice fit for the future.
We'd like to say a big thank you to Rhino Global for very kindly supplying our exclusive Tŷ Hafan neckerchiefs.

Since 1980, Rhino has gone from being a small UK based pioneering manufacturer of scrummaging machines, into one of the world's leading rugby and team sport brands. Alongside their world leading scrum machines, contact and breakdown equipment, they offer balls, team kit, as well as performance focused sportswear for adults and juniors and mens and womens casual wear.
Thank you so much for your support!
---
You can still sign up for our original Ride to the rugby which will now take place in September
In 2021, our cycle team will embark on a cycling adventure to Paris as we Ride to the Rugby!
Tuesday 7 - Sunday 12 September 2021 (Date postponed from March 2021 due to travel restrictions and covid measures)

Four days of cycling

320 miles

Fully supported ride
Registration is now open! Sign up now using the link below. 
Click here for frequently asked questions.